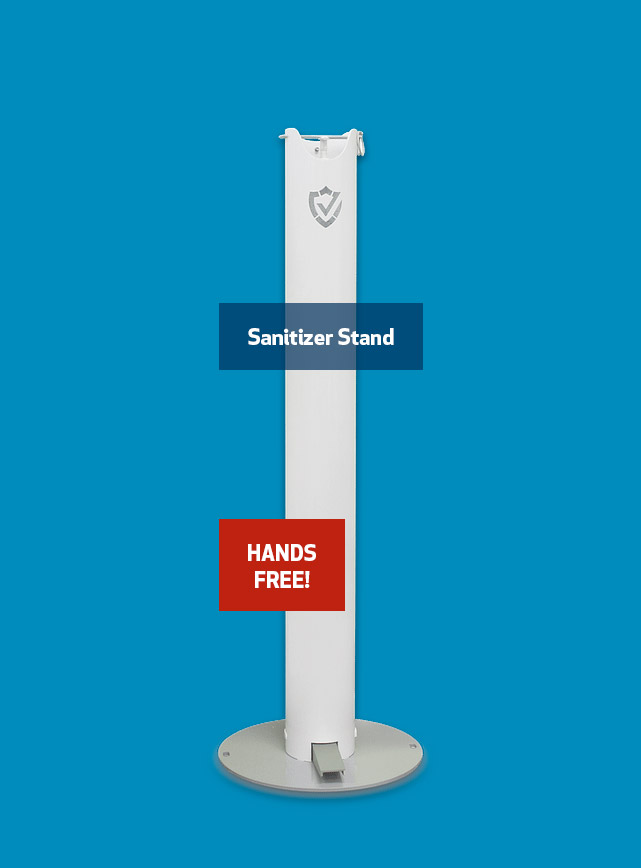 Light Traffic Pedal Operated Hand Sanitizing Stand
Contact with hands.
No batteries — 100% mechanical.
No installation required.
Accommodating any pump top.
Sanitizer bottle from 250ml (8 oz.) to 1 liter (32 oz.). Makes for a great universal fit.
Technical Specifications:
Durable powder-coated steel
Tube diameter: 4.5″
Inside diameter: 4.25″
Weight: 19 lbs
Height: 39.3″
Base diameter: 13″
More sizes and models available. Call for details – 510-276-9301.